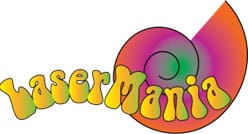 By thevlm In Adults/Familes, Kids, Planetarium
Date/Time
Date(s) - June 30th
11:30 am - 12:15 pm
Categories
Recommended: ages 6 and above
Surveying soft rock, pop, and adult contemporary and easy listening music, this fun family laser concert is a beautiful artistic interpretation for all ages. Featuring music from over five decades, hearts, eyes and ears will enjoy the dazzling colors and laser art set to a collection of musical delights in an immersive visual environment. Laser Mania takes it to the next level with tracks by Weird Al Yankovic, Celine Dion, Beck and many more.
This program is family-friendly: Inappropriate song lyrics have been eliminated or blanked.
Show Playlist
Mortal Kombat Theme by The Immortals
Blue by Eiffel 65
Smooth by Santana
Men in Black by Will Smith
Man, I Feel Like a Woman by Shania Twain
That's the Way It Is by Celine Dion
Time Warp Medley by Various Artists
Desert Rose by Sting
Attack of the Radioactive Hamsters from a Planet Near Mars by Weird Al Yankovic
Mixed Bizness by Beck
Under the Milky Way by The Church
Livin' La Vida Loca by Ricky Martin
All the Small Things by Blink 182

Cost: VLM members free, non-members $4 plus admission.
Add to Calendar

| iCal