By Nicole Burns In Lifelong Learning
April 12, 2020
Don't worry, this blog title isn't a bad mom joke in an attempt to be cool and we are definitely still social distancing in Newport News, VA (#FlattenTheCurve). This blog post is literally about marshmallow Peeps! And boy, do I love marshmallows! Which therefore puts me in a small subset of people who actually enjoy eating Peeps. But just in case you don't agree with me (or don't want your kids eating all of that sugar), here are two science experiments you can do at home with your family involving an Easter classic. (Thanks, Easter bunny!)
Experiment 1: Peeps Explosion!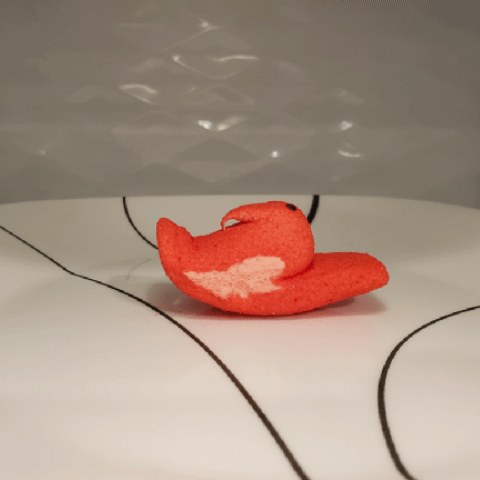 What you will need:
Peeps

Microwave

Microwave Safe Plate
Procedure:
Place a Peep on a microwavable plate.

Microwave for 30 seconds, watching the whole time and making observations.
The Science:
Do you know what makes marshmallows so fluffy? Air! So when you microwave your Peeps, you are not only heating up the sugar, but also the air pockets within the marshmallow. Adding heat adds energy and just like we learned in science class, air expands more rapidly than solids – so all of that excited trapped air pushes against its gooey marshmallow walls. The result is a marshmallow almost 4x its original size! As your Peep cools, that air loses its energy and returns to its normal, unexcited state. That result, a very unrecognizable deflated Peep.
Extend the Activity:
Air is the same reason why Ivory soap is the soap that floats! If you happen to have a bar at home, cut it into 4-6 pieces and repeat the same experiment in the microwave. Feel free to share your results with us!
Experiment 2: Peeps Slime
What you will need:
5 Peeps

1 Tbsp Cooking Oil

¼ c Confectioners Sugar

Microwave Safe Bowl
Spatula
Procedure:
Microwave the Peeps in a microwave safe bowl for 30 seconds.

Add in oil and slowly sir in the confectioners sugar using a spatula. ¼ c of sugar is a suggestion, you may add more or less depending on your preferred consistency.
The Science:
Oil is added to prevent your microwaved marshmallows from hardening – you may have observed this happening if you did the first experiment – and the confectioners sugar is added to make things less sticky!
Extend the Activity:
This science experiment is technically edible! Which is why we didn't add cornstarch or flour. If you do not have confectioners sugar and do not intend to eat your Peeps Slime, try substituting other powdery ingredients to avoid a trip to the grocery store.