By thevlm In Press Releases
Virginia Living Museum Introduces Two Red Fox Kits
Special programming 'Meet our Fox Kits' Sept. 21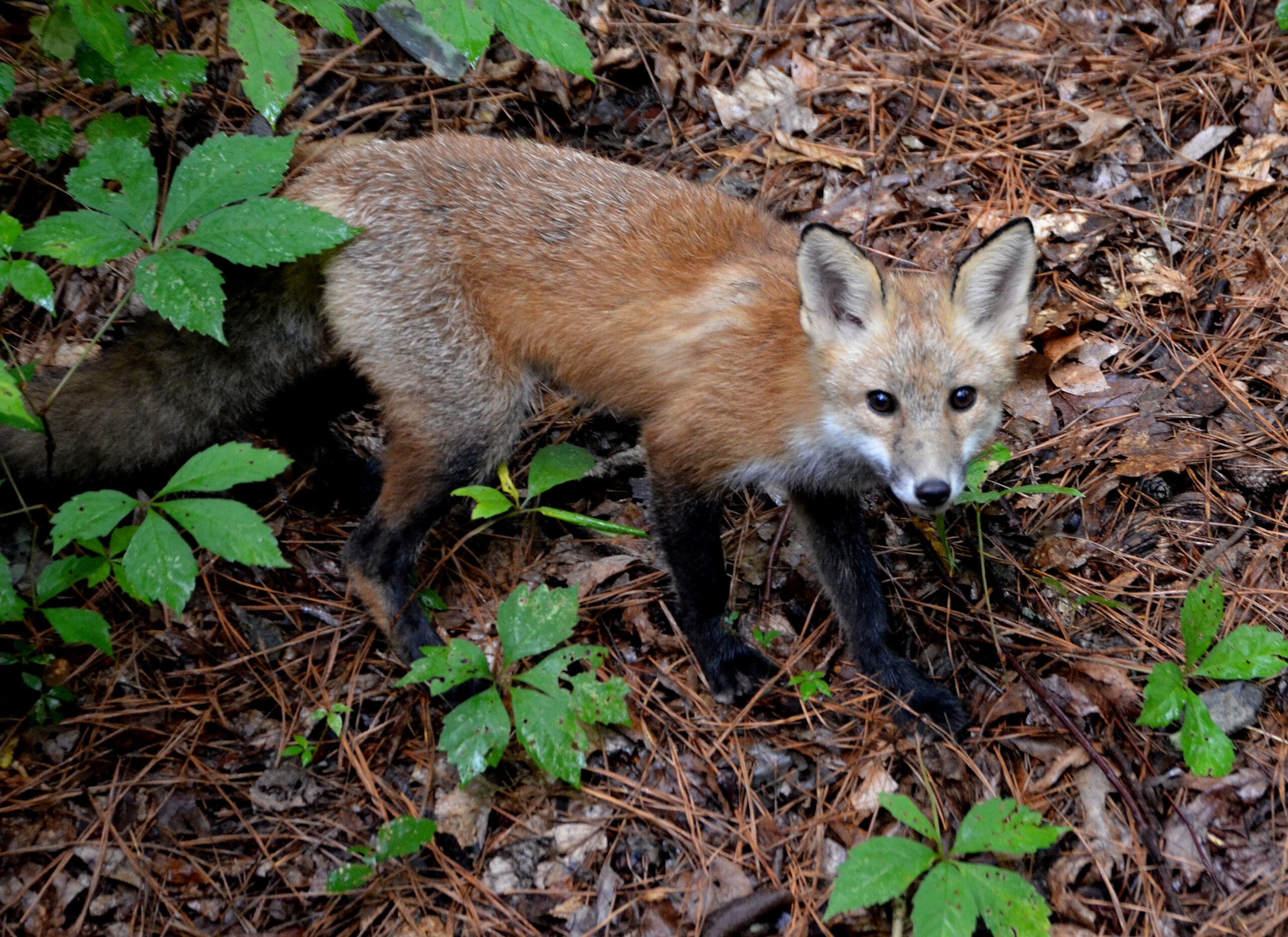 Newport News, VA (September 9, 2019) –The Virginia Living Museum welcomed two red fox kits, one male and one female, to the Museum's outdoor trail habitat on August 20, 2019.
The unrelated pair, which are from different parts of Virginia, were rescued as orphans as they cannot survive in the wild without their parents. The pair is estimated to be five months old and can be seen exploring their new home in a habitat adjacent to the existing red fox exhibit. The two foxes can be distinguished by their tails and bodies, as the male is a little larger with a fuller tail, and the female has a white tipped tail.
"The kits have adjusted extremely well to their new home, having passed the mandatory 30-day quarantine period all AZA accredited zoos must complete to monitor for any potential diseases," said Robin Sutker, VLM's Bird and Mammal Curator.
You can meet the Red Foxes at the Museum's 'Meet our Fox Kits!' meet and greet September 21, 2019. The meet and greet includes an enrichment, short presentation and Question and Answer period on the outdoor trail in front of the exhibit. This 15-minute special program will be held at 11:00 am, noon and 1:00 pm.
The Museum's existing older female red fox can still be viewed in the adjacent exhibit – often resting along the shared fence line with the kits.
Red foxes can be found throughout most of North America, including Virginia, and inhabit forests and open plains. Omnivorous by nature, red foxes eat a variety of grains, fruits, vegetables, meats, and even insects. They are crepuscular, or active at dawn and dusk, but kits can be very active during the day, often alternating play time and naps.
The museum is located at 524 J. Clyde Morris Blvd., Newport News, I64, exit 258A. Admission is $20 adults and $15 children (ages 3-12). Children ages 2 and under are free. For more information call 757-595-1900 or visit the web site at thevlm.org.
The Virginia Living Museum is a non-profit 501(c)3 museum and education center whose mission is connecting people to nature through educational experiences that promote conservation.
 -30-